Publishers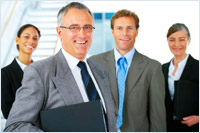 Adsimilate Marketing, Inc. Partner Programs:
XMLFeeds:
Adsimilate Marketing, Inc. is partnered with many of the leading search networks and ad agencies in the industry. We provide all our XML publishers with feeds of relevant and strong coverage advertiser listings. Adsimilate Marketing, Inc.'s XML program and reporting interface offers accurate click reporting, competitive revenue share (50% and greater) and prompt net 45 payout terms.
HotSpots:
An evolutionary, 2-click ad unit that combines eCPM optimized keywords with branded result pages. Choose from stock categories & themes, or create and upload your own. This ad unit is perfect for both standard IAB placements and custom sized, hard-to-monetize placements. Search Box is a direct link to the highest quality ad listings. A simple plug-and-play solution with light customization options. Configure, insert the provided code and prepare to earn
1-Click Contextual Banner:
A fully customizable, dynamic ad unit that delivers relevant ad listings in an engaging package. Easy to set-up, but even easier to earn money with, use 1-Click Contextual Banners to monetize standard IAB placements on any property you own.
Category Boxes:
Publishers place one of our targeted category AFM boxes on your website, with links that are relevant to the content of your web sites.